Providing impactful digital marketing solutions that make a difference. Redhawk Marketing Company is a full-service digital marketing agency that can help you make the most of the digital age and all its innovations with effective digital marketing tools and strategies to develop new leads, increase your web traffic and drive your sales to help you grow your business. Are you ready to see what our digital marketing services can do for your business?
Get a Free Consultation
(800) 774-8747
Redhawk Marketing Company is a full-service digital marketing agency based in Santa Rosa, CA. For more than 20 years, we have provided expert marketing and consulting services to our clients across the San Francisco Bay Area. We have been serving small to medium-sized businesses, lending our industry experience to drive their success. Today's crowded market space is all about ensuring that your company stands out from the rest, and we understand how to help your business achieve that.
In the digital age, having a significant online presence is no longer an option – it has become the foundation for your company's success. We believe in getting the best use out of the internet and combining the latest marketing strategies with traditional forms of marketing to create a powerful formula for your company's success. Our industry experts know how to use various digital platforms on the internet to garner more success for our clients, regardless of their industry.
Redhawk Marketing Company can help you succeed through its comprehensive suite of digital marketing and traditional marketing services. We work closely with your business to understand its unique requirements and tailor a marketing strategy designed to help your business achieve its marketing goals. Our services include website design and development, email marketing, search engine optimization (SEO), creative design services, search engine marketing (SEM), social media marketing (SMM), paid marketing (PPC), landing pages, banner ad marketing, and other consulting services to market you business.
We understand that not every business is the same. However, the core elements of marketing are similar for everyone. Redhawk Marketing Company designs its program to provide you with impactful digital solutions to increase traffic to your business, improve your visibility, develop high-quality leads, and drive your sales to help you achieve your long-term goals. As your digital marketing partner, we consider your success as our own. As a results-driven digital agency, we are committed to doing anything and everything to make your business thrive and offer you the best value for your investment.
Our Digital Marketing Services
Return on Investment (ROI) Focused
Redhawk Marketing focuses on providing you with the best ROI to maximize the benefits of investing in your marketing efforts.
Build Your Brand
Our specialized services can help your business evolve and establish a prominent brand while improving your online presence.
Develop New Leads
Our expert digital marketing professionals work closely with your business to develop and execute marketing strategies designed to secure more leads.
Drive Your Sales
We use effective, reliable, and proven digital marketing strategies to optimize your digital marketing efforts. We generate more high-quality leads and convert them into sales to drive your company's growth.
No Project Too Big Or Too Small
Redhawk Marketing understands that not all companies have the same requirements for their marketing strategies. Depending on your company's industry and niche, you might need a different marketing approach to meet specific business goals. We work closely with your business and adapt our approach to fulfilling your company's requirements. No project is too big or too small for us. With over 20 years of experience, we take a fresh approach to each of our clients to tailor our services to their needs – from a simple website redesign to a comprehensive marketing plan, we've got you covered.
Redhawk Marketing comprises talented teams of industry experts with a broad range of skills and experience. Our various teams combine to provide you with a well-managed and comprehensive marketing plan that compliments your company's current requirements. Our approach to your marketing efforts adapts to your growing business' changing needs and marketing goals to provide you with continuous success in the long run as your company becomes more successful.
Contact Redhawk Marketing online or call (800) 774-8747 today to discuss your requirements, and we will guide you on how our experts can help you achieve your goals.
Get a Free Consultation
(800) 774-8747
Marketing Experience You Can Count On
With 20 years of successfully helping our clients grow their business, we are a customer-focused digital partner creating impactful digital marketing solutions to drive your sales and grow your business.
"I needed a way to establish my company's online presence so that I can increase my sales. Redhawk completely overhauled my website to make it more visually appealing, improved my brand recognition, and helped me get the traffic I needed to grow my business."
."
"My business had a good start, but I couldn't compete with other companies who had better websites. Redhawk helped me create a beautiful website that showed potential clients the value my masonry work had to offer. Their work has completely transformed my presence online and helped my business grow."
"I wanted my startup to get the right start in the industry and establish an online presence that reflects well on my potential clients. Redhawk designed an exceptional website to help me achieve my goals, and their SEO work helped my business get much more traffic than I expected in such a competitive industry."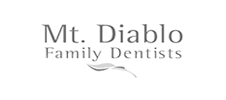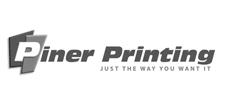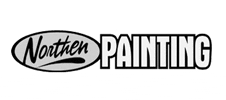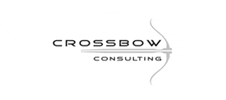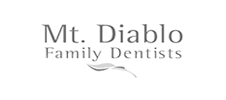 Do You Think We Can Help You With Your Company's Marketing Efforts?
Book a Free Consultation Today and Let's Talk About It
1275 4th St, # 4040
Santa Rosa, CA 95404
p. (800) 774-8747
e. info@redhawkmarketing.net
Business Hours:
9:00 am – 5:00 pm M-F
© 2020 – 2023 Redhawk Marketing Company