Our

Digital Marketing
Services
Redhawk Marketing is a San Francisco Bay Area marketing agency providing a one-stop solution for all your company's digital marketing needs.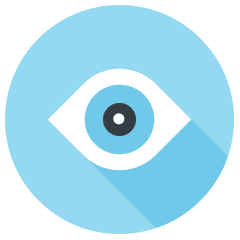 Result-Focused
We take a results-focused approach to each of our services.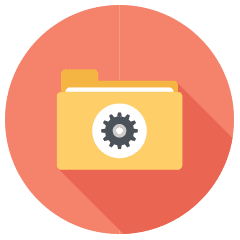 Diverse Experience
Our experience across different industries provides you more effective results.
Expert Professionals
Our teams consist of top professionals for each of the services we provide.
Get a Free Consultation
(800) 774-8747
Digital Marketing Services
Redhawk Marketing is the one-stop solution for all your digital marketing needs. We are one of the leading digital marketing firms in California. Work with Redhawk Marketing to get the finest team of professionals that specialize across various digital channels. We are a results-driven company that can partner with your business to deliver tailor-made digital marketing solutions to help you achieve your organization's goals.
Redhawk Marketing is a digital marketing agency looking to create a difference for businesses of all sizes. Whether you run a small to medium-sized business or a multinational enterprise, our team of expert professionals can help you generate the momentum your business needs to garner success.
We specialize in creating customized solutions for all our partners from the ground up. Our clients love working with us because we provide them a results-driven service. The professionals across various specialized digital channels in our team understand that digital marketing is an art form rather than an exact science. We are a full-service marketing agency that can secure a lasting and positive impact on your brand.
We provide you with our top-notch digital solutions by working closely with your business to help you continuously achieve success.
Comprehensive and Complete Digital Marketing Solutions
From website design and development to search engine location targeting, you get all your digital marketing solutions in one place on-demand at Redhawk Marketing .
Our Digital Marketing Services
Website Design and Development Services
Red

hawk Marketing
is a digital marketing agency providing full-service web design and development services. Our expert web design and development team can create your website from the ground up. Our team begins with a visually impactful design to hook your website's visitors. Our programming department builds on it to create an easy-to-use layout that improves your website's user experience.
Businesses can have different needs from their websites. Some might only require a simple and informational website. You might want a data-driven platform like WordPress to use more comprehensive features, tools, and plugins. Our team can match your needs and provide you with a website that can help you generate more leads and conversions based on your requirements and preferences.
Our team consists of seasoned professionals who design visually appealing websites that can make your company stand out from your competition.
Many companies may not need a dynamic data-driven website and only need a straightforward static website. Our team can provide you with a simpler website but with an immaculate design that can suit your company's objectives, regardless of the project's size.
We program responsive websites designed to be optimized for desktop computers, smartphones, and any similar devices that your customers use to browse the internet.
Our services extend beyond creating the website. We are available to maintain your website to ensure it continues to work properly and faces no issues.
We are a one-stop and no-hassle solution that also provides email and website hosting services. You don't need to worry about going to another provider. We've got you covered.
Our team uses the Divi design framework for WordPress websites. If you want a comprehensive website, we use the ideal tools to provide you with the website to meet your needs.
What's the point of having a great website if nobody can find it? At Redhawk Marketing, we also provide organic SEO services to help your website rank in the search engine pages.
Our website design and development team can also handle your WordPress website migration for you.
Get a Free Consultation
(800) 774-8747
Search Engine Optimization (SEO) Services
You can't just have a website and expect it to impact your business. Search engine optimization (SEO) is the name of the game. It is the process of optimizing your website through various methods to make it easier for your target audience to find your website at the top of search engine results pages.
It involves using keyword-rich content, website development, site structure methods, and utilizing other organic optimization techniques to create a more impactful website that is easier to find and provides a better user experience.
If you want potential customers looking for your services to find you, you need an experienced SEO agency like Redhawk Marketing .
We use extensive keyword research and planning while devising our SEO strategies to deliver effective results for your business.
We incorporate content creation strategies to help your website get better engagement with existing and potential customers.
Regular SEO audits allow us to regularly analyze the performance of your website's content to recognize areas where we can tweak the content to improve its SEO performance.
We use performance and conversion optimization strategies using our audits to make the necessary changes.
The overall result of our SEO services are more qualified leads that can help drive your sales by bringing more visibility to your company's brand.
Get a Free Consultation
(800) 774-8747
The design and branding of your company is the first impression you make on potential customers. It's a crucial point for you to hook them and reel them in. Redhawk Marketing has a talented team of professional designers to provide you with visually appealing and impactful advertising material that makes your brand stand out from the competition.
Our Creative Design team works closely with you to understand your idea and transform it into something noteworthy. Your branding and design can make the difference when it comes to achieving your business objectives. That's where our Creative Design Services come in to ensure that your company's branding fulfills those objectives.
No matter what creative services you need, we provide a one-stop solution for your company's design needs. From your website design to the corporate identity, brochures, direct emails, and much more, we have you covered.
Our expert graphic designers can craft aesthetically pleasing visual content that appeals to your target audience to create an immediate impact.
If you are a B2B business looking to pitch presentations to your clients, our team can create impactful presentation design services to help you get effective results.
Your company's logo should encapsulate your company's brand, values, mission, and it should be memorable at the same time. Our expert logo designing team can create unique logos that reflect your business' values and make a long-lasting impact on your target audience.
Our creative design services include letterhead designs, envelope designs, and business cards that add a layer of sophistication to your business that will impress your clients and business partners alike.
Our team specializes in designing posters, flyers, signs, and other advertising materials to boost your marketing efforts.
We also handle a wide array of design services, including Website Design, Landing Pages, Banner Ads, and Email Marketing Templates to improve your branding.
Get a Free Consultation
(800) 774-8747
Social Media Marketing (SMM) Services
Redhawk Marketing provides experience in many different social media platforms that will engage those who have common interests, share information, and provide ways to get in front of qualified, potential customers. These tools are typically internet or mobile-based. Social media gives marketers a voice and a way to communicate with peers, customers, and potential consumers. Social media changes the way individuals and large organizations communicate.
As the business world becomes increasingly digital, the adoption of Social Media Marketing strategies is creating a key difference in the success of businesses of all sizes. Companies are using different social media platforms to increase their visibility towards qualified potential customers who are more likely to convert.
Social media gives brands the chance to interact directly with their customers and establish trust. It gives marketers a way to communicate with peers, customers, and potential customers to create relationships that can foster better results for your business.
Redhawk Marketing has a Social Media Marketing team that excels in making intelligent use of each platform. Different social media platforms can provide more effective results for different businesses, depending on their goods and services and target demographics. Our experienced team knows what works best for which business, and they can use their expertise to help your organization meet its goals.
Our SMM team specializes in using the most effective content creation strategies for the most popular social media platforms, including photo-sharing sites, video-sharing platforms, blogs, and other industry-relevant portals.
Our team works closely with you to understand your business, conducts research and analysis to identify the most relevant social media platforms that can provide you with the best results.
We devise comprehensive strategies that align with your business goals to use across ideal social media platforms for an effective social media marketing strategy.
Our SMM service comprises everything from setting up your company's social media accounts to branding, content creation, and content publishing.
We create effective social media marketing campaigns and actively manage them to continue delivering effective results.
Get a Free Consultation
(800) 774-8747
Email marketing has been one of the first digital marketing platforms, and it remains of the most relevant marketing channels for businesses today. Redhawk Marketing recognizes the crucial role an effective email marketing strategy can play to help your business achieve its goals. We can provide you with email marketing strategies to send emails to your customers or clients to help you create, foster, and maintain their interest in your products and services.
Email marketing is a leading method to help your business become more visible to customers and clients. Email marketing has expanded to newsletters, special offers, instructional emails, and automated emails. Each type of email marketing segment serves a different purpose for your brand's marketing success.
We can also track information about how your customers interact with your emails. Using this information can help you determine which leads have the most interest in your company so you can focus on more qualified leads and get better conversion rates.
We will create an email marketing strategy that outlines how to draw customers in to sign up for your company's mailing list and the most effective marketing methods to keep them interested in your products and services.
Our team will consistently monitor the performance of the different email marketing campaigns to determine their effectiveness. We will make the necessary adjustments for higher engagement and optimize the content to get better conversions.
We will create email templates that you can quickly make edits to for faster email messaging to your clients with emails that are consistent with your brand.
Whether it's newsletters, special offers, instructional emails, or automated emails, our team will develop an email deployment plan that gets the best results.
Our managed email marketing services include email marketing evaluation and email list management. Our team will streamline the overall email marketing strategy to improve engagement and conversion rates consistently.
Get a Free Consultation
(800) 774-8747
Pay Per Click (PPC) Services
Organic traffic is a critical factor in ensuring continued success for your company's digital marketing efforts. SEO practices that can organically target your ideal audience, gradually build your company's digital presence, and increase traffic. However, you need to integrate Ads that provide immediate results for an overall effective marketing strategy. That is where Pay Per Click (PPC) marketing comes in.
PPC Ads is an effective digital marketing channel that provides you with results based on how many people interact with the Ads, getting you excellent ROI for your marketing budget. However, PPC Ads need to be impactful to get your business the result it needs to meet its marketing goals. Redhawk Marketing has the knowledge and expertise to create cost-effective PPC Ad strategies that focus on creating high-quality leads based on the target audience looking for your product or service.
The process is simple: You pay for keyword phrases relevant to your target market and pay only when people click on the Ads.
Our PPC team can create new PPC campaigns for you, launch them, and manage the different PPC campaigns to provide you effective and immediate results.
Your business might have existing ad campaigns when we take on your project. Our team will examine the performance of your current campaigns and tweak them for a better performance to get you more leads and conversions.
Working with our team ensures a better chance of converting the leads into customers through impactful ad copies. Additionally, our effective PPC strategies will reduce your spending by eliminating ineffective and expensive keywords and poorly optimized PPC campaigns to replace them with campaigns that get better results.
Remember that PPC or Display Advertising is effective when potential clients open the ad and visit an impactful landing page through the link. We will make suggestions for landing page optimizations to improve the chances of converting your leads into customers.
PPC is used across a broad range of channels. Our team stays atop the latest trends in YouTube advertising, Google Local Services Ads Management, Display Ads Management, and various Social Media Campaigns with high-quality keyword research relevant to the platforms.
Through our campaign level reporting and conversion tracking,

Red

hawk Marketing can drastically improve your company's existing marketing campaigns and create new campaigns that will enhance your visibility and get far better ROI on your marketing budget.
Get a Free Consultation
(800) 774-8747
Banner Ad Marketing Services
Banner Ad Marketing gets better results for small- to medium-sized businesses. It drives targeted traffic to your website, generating leads, sales, and building brand recognition. Redhawk Marketing understands the crucial role that banner ads play in helping you lure the audience in.
Effective banner ads have an immediate visual impact that catches their attention with an eye-popping Call to Action (CTA) with a clear message to help your business succeed with its desired objective. Our experienced team can take this seemingly simple segment of your marketing efforts and overhaul it to provide you with a more effective banner ad marketing strategy.
We take care of every aspect of banner ad marketing, from formulating a clearly defined strategy, designing your banner ad graphics, writing a compelling copy, and identifying which websites could be ideal to advertise to your target audience.
Our team works closely with you to understand your company's goals and create a banner ad marketing strategy that can provide effective results.
We create and develop banner ad messaging to write copies that reflect your business' values and aligns with your marketing goals.
The managed banner ad marketing services at

Red

hawk Marketing also provides you a Banner Ad Template Production service to make it easier for you to create new ads with a ready-to-use template.
We audit existing banner ads and the banner ads we've created for you to determine how they are performing. Banner ad marketing evaluation helps us identify the areas that require improvement to get better results that align with your company's objectives.
Get a Free Consultation
(800) 774-8747
Landing Page Design & Marketing Services
The landing pages on your company's website are a crucial part of a successful digital marketing strategy. At Redhawk Marketing , we can help you get the best use out of your company's landing pages. Our experience allows us to create impactful landing page copies with a content-focused approach to generate more successful marketing campaigns.
We create straightforward landing page content that can help you measure your online campaign's success. Having the information can help you review and modify your brand's messaging on the landing page to make it more impactful. The result is an ability to effectively allocate your company's marketing budget to areas that generate better ROI.
Our team works closely with you to identify your company's marketing objectives and create an impactful landing page marketing strategy that aligns with your goals.
With all the goals identified and an effective strategy set in place, we design a visually appealing landing page that draws visitors. Additionally, we write effective landing page copies to reel in the visitors and increase the chances of converting them into customers.
We create SEO-optimized and user-friendly landing pages for visitors that use impactful CTAs to help you get higher conversion rates.
Our team programs the landing pages to capture essential analytical data that helps us audit the landing page's performance and tweak the content to make improvements that provide better results.
Our landing page design and implementation for your business encompass everything necessary for a successful landing page marketing strategy, including social media share buttons. Adding that small touch makes it easier for your audience to share your landing page, increasing the chances of reaching a larger target audience.
Get a Free Consultation
(800) 774-8747
Search Engine Location Targeting
According to Google, around 46% of more than 3.5 billion searches being received by the search engine giant each day include 'local intent.' That's a remarkable 1.6 billion searches that people look for with local intent. It is no surprise that one of the most important ways to target your audience is through focusing on your local region.
Redhawk Marketing specializes in local SEO practices to optimize your business. The result is improved visibility for your company where you conduct your operations. This is essential for businesses that provide their goods and services in specific areas because it focuses their marketing efforts on potential customers that are more likely to convert.
Our experienced professionals can optimize your company's website to rank it in local searches on Google and other search engines, so your business is seen by even more potential customers looking for a local business (for instance, "Auto Repair near me," "Best pizza in Santa Rosa, CA," and much more).
Local SEO is an effective way to market your local business online because it highlights your business in search results for your local customers and prevents it from getting lost in generalized search results.
Our team audits your company's website to determine how good your local online presence. It helps us gauge how well your business is doing and what we can do to improve your website's local SEO.
Using the analytical data we gather in the audit, our team creates actionable content with relevant information specific to your region.
We optimize your website to become location-specific and help you reach your target audience better.
Our team will also register your business with online directories to improve potential customers' chances of finding your business in the area you serve.
We also encourage local reviews to improve your brand's visibility in the area drastically.
Get a Free Consultation
(800) 774-8747
Do You Think We Can Help You With Your Company's Marketing Efforts?
Book a Free Consultation Today and Let's Talk About It
1275 4th St, # 4040
Santa Rosa, CA 95404
p. (800) 774-8747
e. info@redhawkmarketing.net
Business Hours:
9:00 am – 5:00 pm M-F
© 2020 – 2023 Redhawk Marketing Company