Our

Creative Design
Marketing Services
Redhawk Marketing's Creative Design Marketing Services provides clients with full-service design and branding to make an excellent first impression on their customers.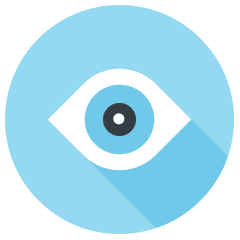 Result-Focused
We take a results-focused approach to each of our services.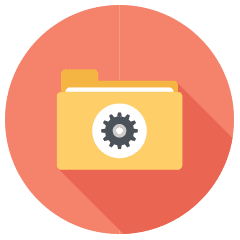 Diverse Experience
Our experience across different industries provides you more effective results.
Expert Professionals
Our teams consist of top professionals for each of the services we provide.
Get a Free Consultation
(800) 774-8747
Creative Design Marketing Services
The design and branding of your company is the first impression you make on potential customers. It's a crucial point for you to capture their attention and instill instant credibility. Redhawk Marketing has a talented team of professional designers to provide you with visually appealing and impactful advertising material that makes your brand stand out from the competition.
Our Creative Design team works closely with you to understand your idea and transform it into something noteworthy. Your branding and design can make the difference when it comes to achieving your business objectives. That's where our Creative Design Services come in to ensure that your company's branding fulfills those objectives.
No matter what creative services you need, we provide a one-stop solution for your company's design needs. From your website design to the corporate identity, brochures, direct emails, and much more, we have you covered.
Benefits of our Creative Design Marketing Services
Our expert graphic designers can craft aesthetically pleasing visual content that appeals to your target audience to create an immediate impact.
If you are a B2B business looking to pitch presentations to your clients, our team can create impactful presentation design services to help you get effective results.
Your company's logo should encapsulate your company's brand, values, mission, and it should be memorable at the same time. Our expert logo designing team can create unique logos that reflect your business' values and make a long-lasting impact on your target audience.
Our creative design services include letterhead designs, envelope designs, and business cards that add a layer of sophistication to your business that will impress your clients and business partners alike.
Our team specializes in designing posters, flyers, signs, and other advertising materials to boost your marketing efforts.
We also handle a wide array of design services, including Website Design, Landing Pages, Banner Ads, and Email Marketing Templates to improve your branding.
Our Digital Marketing Services
Get a Free Consultation
(800) 774-8747
Do You Think We Can Help You With Your Company's Marketing Efforts?
Book a Free Consultation Today and Let's Talk About It
1275 4th St, # 4040
Santa Rosa, CA 95404
p. (800) 774-8747
e. info@redhawkmarketing.net
Business Hours:
9:00 am – 5:00 pm M-F
© 2020 – 2023 Redhawk Marketing Company