Our

Creative Design
Marketing Services
Redhawk Marketing's Creative Design Marketing Services provides clients with full-service design and branding to make an excellent first impression on their customers.
Result-Focused
We take a results-focused approach to each of our services.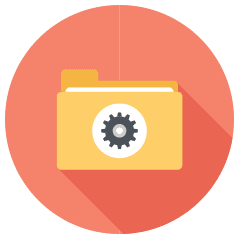 Diverse Experience
Our experience across different industries provides you more effective results.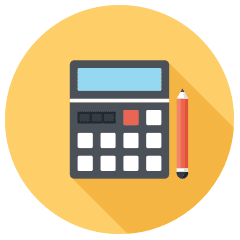 Expert Professionals
Our teams consist of top professionals for each of the services we provide.
Get a Free Consultation
(800) 774-8747
Creative Design Marketing Services
The design and branding of your company is the first impression you make on potential customers. It's a crucial point for you to capture their attention and instill instant credibility. Redhawk Marketing has a talented team of professional designers to provide you with visually appealing and impactful advertising material that makes your brand stand out from the competition.
Our Creative Design team works closely with you to understand your idea and transform it into something noteworthy. Your branding and design can make the difference when it comes to achieving your business objectives. That's where our Creative Design Services come in to ensure that your company's branding fulfills those objectives.
No matter what creative services you need, we provide a one-stop solution for your company's design needs. From your website design to the corporate identity, brochures, direct emails, and much more, we have you covered.
Benefits of our Creative Design Marketing Services
Our expert graphic designers can craft aesthetically pleasing visual content that appeals to your target audience to create an immediate impact.
If you are a B2B business looking to pitch presentations to your clients, our team can create impactful presentation design services to help you get effective results.
Your company's logo should encapsulate your company's brand, values, mission, and it should be memorable at the same time. Our expert logo designing team can create unique logos that reflect your business' values and make a long-lasting impact on your target audience.
Our creative design services include letterhead designs, envelope designs, and business cards that add a layer of sophistication to your business that will impress your clients and business partners alike.
Our team specializes in designing posters, flyers, signs, and other advertising materials to boost your marketing efforts.
We also handle a wide array of design services, including Website Design, Landing Pages, Banner Ads, and Email Marketing Templates to improve your branding.
Our Digital Marketing Services
Get a Free Consultation
(800) 774-8747
Creative Design Marketing – F.A.Q
Q: What are creative design marketing services?
A: Creative design marketing services refer to a range of professional services that help businesses develop and execute creative marketing strategies. These services combine design expertise with marketing knowledge to create visually appealing and impactful marketing materials and campaigns. They can include graphic design, branding, content creation, website design, social media marketing, advertising campaigns, and more.
Q: Why are creative design marketing services vital?
A: Creative design marketing services are essential because they play a crucial role in attracting and engaging customers. In today's competitive market, businesses must stand out and effectively communicate their brand message to their target audience. Creative design elements help capture attention, evoke emotions, and convey information in a visually appealing and memorable way. By leveraging design and marketing strategies, businesses can create a strong brand identity, increase brand recognition, and drive customer engagement.
Q: What services are typically offered by creative design marketing agencies?
A: Creative design marketing agencies offer services tailored to clients' needs. Some standard services include:
Branding: Developing brand identities, logos, and brand guidelines.
Graphic Design: Creating visually appealing designs for various marketing materials such as brochures, flyers, banners, infographics, etc.
Website Design and Development: Designing and building user-friendly, aesthetically pleasing websites optimized for conversions.
Content Creation: Developing engaging and persuasive content for websites, blogs, social media, and other marketing channels.
Social Media Marketing: Managing social media accounts, creating content, and running targeted advertising campaigns on platforms like Facebook, Instagram, Twitter, etc.
Advertising Campaigns: Designing and executing ad campaigns across different channels, including print, online, radio, or television.
Video Production: Creating promotional videos, animations, explainer videos, and other multimedia content.
Copywriting: Crafting compelling and persuasive written content for marketing materials.
Print Production: Managing the production and printing process for various marketing collateral.
Q: How can creative design marketing services benefit my business?
A: Creative design marketing services offer several benefits to businesses, including:
Increased Brand Awareness: Professional design and marketing strategies can help your brand.
stand out from the competition and increase its visibility, improving brand recognition.
Enhanced Brand Perception: Creative designs can positively impact how your target audience perceives your brand, making it more memorable and appealing.
Better Customer Engagement: Engaging designs and well-crafted content can capture your audience's attention and encourage them to interact with your brand, increasing customer engagement.
Improved Conversions: Effective design and marketing techniques can drive more conversions by optimizing your marketing materials and campaigns to resonate with your target audience and prompt them to act.
Consistent Branding: Creative design marketing services can help establish a consistent brand identity across different marketing channels, ensuring your brand message remains cohesive and recognizable.
Time and Cost Savings: Outsourcing your creative design and marketing needs to professionals allows you to focus on other aspects of your business while benefiting from their expertise, potentially saving time and money in the long run.
Q: How do I choose the right creative design marketing agency for my business?
A: When choosing a creative design marketing agency, consider the following factors:
Portfolio and Experience: Review their portfolio to see if their design style aligns with your brand's vision. Look for experience in your industry or with similar projects.
Expertise and Services: Ensure that the agency offers the specific services you require, such as graphic design, website development, or social media marketing.
Client Reviews and Testimonials: Read client reviews and testimonials to gauge the agency's reputation and the satisfaction of their previous clients.
Collaboration and Communication: Assess the agency's approach to collaboration and communication. Finding a partner who understands your goals and values effective communication is essential.
Budget: Consider your budget and discuss pricing options with the agency. Investing in quality creative design and marketing services can yield long-term benefits.
Compatibility: Choose an agency that understands your brand and shares your vision. A good working relationship and mutual understanding are vital for a successful partnership.
Do You Think We Can Help You With Your Company's Marketing Efforts?
Book a Free Consultation Today and Let's Talk About It
1275 4th St, # 4040
Santa Rosa, CA 95404
p. (800) 774-8747
e. info@redhawkmarketing.net
Business Hours:
9:00 am – 5:00 pm M-F
© 2020 – 2023 Redhawk Marketing Company