Our

Landing Page & Design
Marketing Services
Redhawk Marketing helps you get the best use out of your company's landing pages by creating impactful copies with a content-focused approach to generate more successful marketing campaigns.
Result-Focused
We take a results-focused approach to each of our services.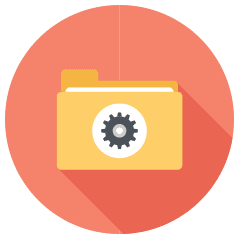 Diverse Experience
Our experience across different industries provides you more effective results.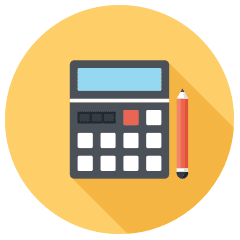 Expert Professionals
Our teams consist of top professionals for each of the services we provide.
Get a Free Consultation
(800) 774-8747
Landing Page Design & Marketing Services
The landing pages on your company's website are a crucial part of a successful digital marketing strategy. At Redhawk Marketing , we can help you get the best use out of your company's landing pages. Our experience allows us to create impactful landing page copies with a content-focused approach to generate more successful marketing campaigns.
We create straightforward landing page content that can help you measure your online campaign's success. Having the information can help you review and modify your brand's messaging on the landing page to make it more impactful. The result is an ability to effectively allocate your company's marketing budget to areas that generate better ROI.
Benefits of our Landing Page Design & Marketing Services
Our team works closely with you to identify your company's marketing objectives and create an impactful landing page marketing strategy that aligns with your goals.
With all the goals identified and an effective strategy set in place, we design a visually appealing landing page that draws visitors. Additionally, we write effective landing page copies to reel in the visitors and increase the chances of converting them into customers.
We create SEO-optimized and user-friendly landing pages for visitors that use impactful CTAs to help you get higher conversion rates.
Our team programs the landing pages to capture essential analytical data that helps us audit the landing page's performance and tweak the content to make improvements that provide better results.
Our landing page design and implementation for your business encompass everything necessary for a successful landing page marketing strategy, including social media share buttons. Adding that small touch makes it easier for your audience to share your landing page, increasing the chances of reaching a larger target audience.
Our Digital Marketing Services
Get a Free Consultation
(800) 774-8747
Landing Page Marketing – F.A.Q
Q: What is a landing page?
A: A landing page is a standalone web page that converts visitors into leads or customers. It is usually created with a clear and focused goal, such as capturing email addresses, promoting a product or service, or encouraging visitors to take specific action.
Q: Why are landing pages important for marketing?
A: Landing pages are essential for marketing because they provide visitors with a targeted and focused experience. Unlike regular website pages, landing pages eliminate distractions and guide visitors toward a specific action, increasing the chances of conversion. They allow marketers to track and measure the effectiveness of their campaigns' effectiveness and optimize them for better results.
Q: What elements should a landing page include?
A: A well-designed landing page typically includes the following elements:
A compelling headline that grabs the attention
A concise and persuasive sub-headline that supports the headline
A clear and compelling call-to-action (CTA)
Relevant and persuasive content highlighting the benefits of the offer
Trust indicators such as testimonials, customer reviews, or trust badges
A lead capture form or any other means to collect visitor information
Minimal navigation or external links to prevent distractions
Q: How can I optimize my landing page for better conversions?
A: To optimize your landing page, consider the following best practices:
Ensure a clear and compelling value proposition.
Keep the page design clean, uncluttered, and visually appealing.
Use persuasive copy that emphasizes the benefits and addresses visitor pain points.
Include high-quality visuals, such as images or videos, that support your message.
Make your call-to-action prominent, visually appealing, and compelling.
Optimize the form length and only ask for essential information.
Use social proof elements like testimonials or case studies to build trust.
Implement A/B testing to experiment with different elements and layouts.
Analyze data and make data-driven improvements based on visitor behavior.
Q: How can I drive traffic to my landing page?
A: To drive traffic to your landing page, you can utilize various marketing channels and strategies, such as:
Pay-per-click (PPC) advertising campaigns on platforms like Google Ads or social media ads.
Search engine optimization (SEO) to rank your landing page organically in search engine results.
Social media marketing to promote your landing page through organic posts, paid ads, or influencer collaborations.
Email marketing campaigns to your existing subscriber base.
Content marketing, such as writing blog posts or creating videos that link to your landing page.
Collaboration with partners or affiliates who can promote your landing page to their audience.
Do You Think We Can Help You With Your Company's Marketing Efforts?
Book a Free Consultation Today and Let's Talk About It
1275 4th St, # 4040
Santa Rosa, CA 95404
p. (800) 774-8747
e. info@redhawkmarketing.net
Business Hours:
9:00 am – 5:00 pm M-F
© 2020 – 2023 Redhawk Marketing Company