Our

Pay-Per-Click (PPC)
Marketing Services
Redhawk Marketing incorporates impactful PPC Ad strategies to provide immediate results that boost your company's overall marketing strategy.
Result-Focused
We take a results-focused approach to each of our services.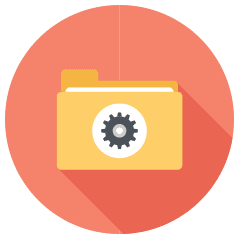 Diverse Experience
Our experience across different industries provides you more effective results.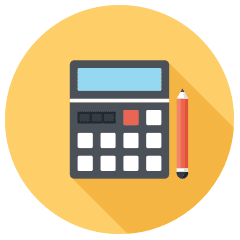 Expert Professionals
Our teams consist of top professionals for each of the services we provide.
Get a Free Consultation
(800) 774-8747
Pay-Per-Click (PPC) Marketing Services
Organic traffic is a critical factor in ensuring continued success for your company's digital marketing efforts. SEO practices that can organically target your ideal audience, gradually build your company's digital presence, and increase traffic. However, you need to integrate Ads that provide immediate results for an overall effective marketing strategy. That is where Pay Per Click (PPC) marketing comes in.
PPC Ads is an effective digital marketing channel that provides you with results based on how many people interact with the Ads, getting you excellent ROI for your marketing budget. However, PPC Ads need to be impactful to get your business the result it needs to meet its marketing goals. Redhawk Marketing has the knowledge and expertise to create cost-effective PPC Ad strategies that focus on creating high-quality leads based on the target audience looking for your product or service.
The process is simple: You pay for keyword phrases relevant to your target market and pay only when people click on the Ads.
Benefits of our Pay-Per-Click (PPC) Marketing Services
Our PPC team can create new PPC campaigns for you, launch them, and manage the different PPC campaigns to provide you effective and immediate results.
Your business might have existing ad campaigns when we take on your project. Our team will examine the performance of your current campaigns and tweak them for a better performance to get you more leads and conversions.
Working with our team ensures a better chance of converting the leads into customers through impactful ad copies. Additionally, our effective PPC strategies will reduce your spending by eliminating ineffective and expensive keywords and poorly optimized PPC campaigns to replace them with campaigns that get better results.
Remember that PPC or Display Advertising is effective when potential clients open the ad and visit an impactful landing page through the link. We will make suggestions for landing page optimizations to improve the chances of converting your leads into customers.
PPC is used across a broad range of channels. Our team stays atop the latest trends in YouTube advertising, Google Local Services Ads Management, Display Ads Management, and various Social Media Campaigns with high-quality keyword research relevant to the platforms.
Through our campaign level reporting and conversion tracking,

Red

hawk Marketing can drastically improve your company's existing marketing campaigns and create new campaigns that will enhance your visibility and get far better ROI on your marketing budget.
Our Digital Marketing Services
Get a Free Consultation
(800) 774-8747
Do You Think We Can Help You With Your Company's Marketing Efforts?
Book a Free Consultation Today and Let's Talk About It
1275 4th St, # 4040
Santa Rosa, CA 95404
p. (800) 774-8747
e. info@redhawkmarketing.net
Business Hours:
9:00 am – 5:00 pm M-F
© 2020 – 2023 Redhawk Marketing Company