Our

Search Engine Optimization (SEO)
Marketing Services
Boost your online presence with our first-class SEO Services. We are a Santa Rosa, Search Engine Optimization Company. Unlock your website's full potential.
Result-Focused
We take a results-focused approach to each of our services.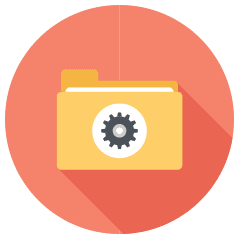 Diverse Experience
Our experience across different industries provides you more effective results.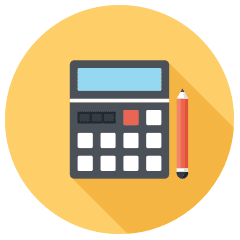 Expert Professionals
Our teams consist of top professionals for each of the services we provide.
Get a Free Consultation
(800) 774-8747
Search Engine Optimization (SEO) – Marketing Services
You can't just have a website and expect it to impact your business. Search engine optimization (SEO) is the name of the game. It is the process of optimizing your website through various methods to make it easier for your target audience to find your website at the top of search engine results pages.
It involves using keyword-rich content, website development, site structure methods, and utilizing other organic optimization techniques to create a more impactful website that is easier to find and provides a better user experience.
If you want potential customers looking for your services to find you, you need an experienced SEO agency like Redhawk Marketing .
Our Search Engine Optimization (SEO) – Marketing Services
SEO Audit

Website Audit

Content Analysis & Strategy

Competitor Research & Analysis

Content Optimization

Keyword Research & Strategy
Content Writing

URL optimization

On-Page SEO

Schema Markup

Page Speed Optimization

Link Building
Website Maintenance

ADA Compliance

Website Testing

Content Management Training

Website Management

SSL Certificates
Benefits of our Search Engine Optimization (SEO) – Marketing Services
We use extensive keyword research and planning while devising our SEO strategies to deliver effective results for your business.
We incorporate content creation strategies to help your website get better engagement with existing and potential customers.
Regular SEO audits allow us to regularly analyze the performance of your website's content to recognize areas where we can tweak the content to improve its SEO performance.
We use performance and conversion optimization strategies using our audits to make the necessary changes.
The overall result of our SEO services are more qualified leads that can help drive your sales by bringing more visibility to your company's brand.
Our Digital Marketing Services
Get a Free Consultation
(800) 774-8747
Do You Think We Can Help You With Your Company's Marketing Efforts?
Book a Free Consultation Today and Let's Talk About It
1275 4th St, # 4040
Santa Rosa, CA 95404
p. (800) 774-8747
e. info@redhawkmarketing.net
Business Hours:
9:00 am – 5:00 pm M-F
© 2020 – 2023 Redhawk Marketing Company