Our

Social Media (SMM)
Marketing Services
Redhawk Marketing's expert Social Media Marketing team knows how to pair effective social media marketing strategies with the most relevant platform to boost your lead generation and sales.
Result-Focused
We take a results-focused approach to each of our services.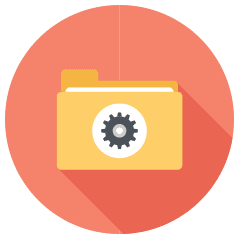 Diverse Experience
Our experience across different industries provides you more effective results.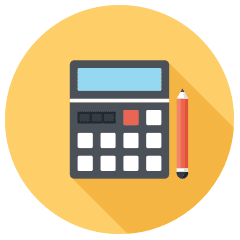 Expert Professionals
Our teams consist of top professionals for each of the services we provide.
Get a Free Consultation
(800) 774-8747
Social Media Marketing Services (SMM)
Redhawk Marketing provides experience in many different social media platforms that will engage those who have common interests, share information, and provide ways to get in front of qualified, potential customers. These tools are typically internet or mobile-based. Social media gives marketers a voice and a way to communicate with peers, customers, and potential consumers. Social media changes the way individuals and large organizations communicate.
As the business world becomes increasingly digital, the adoption of Social Media Marketing strategies is creating a key difference in the success of businesses of all sizes. Companies are using different social media platforms to increase their visibility towards qualified potential customers who are more likely to convert.
Social media gives brands the chance to interact directly with their customers and establish trust. It gives marketers a way to communicate with peers, customers, and potential customers to create relationships that can foster better results for your business.
Redhawk Marketing has a Social Media Marketing team that excels in making intelligent use of each platform. Different social media platforms can provide more effective results for different businesses, depending on their goods and services and target demographics. Our experienced team knows what works best for which business, and they can use their expertise to help your organization meet its goals.
Benefits of our Social Media Marketing Services
Our SMM team specializes in using the most effective content creation strategies for the most popular social media platforms, including photo-sharing sites, video-sharing platforms, blogs, and other industry-relevant portals.
Our team works closely with you to understand your business, conducts research and analysis to identify the most relevant social media platforms that can provide you with the best results.
We devise comprehensive strategies that align with your business goals to use across ideal social media platforms for an effective social media marketing strategy.
Our SMM service comprises everything from setting up your company's social media accounts to branding, content creation, and content publishing.
We create effective social media marketing campaigns and actively manage them to continue delivering effective results.
Our Digital Marketing Services
Get a Free Consultation
(800) 774-8747
Social Media Marketing – F.A.Q
Q: What is social media marketing?
A: Social media marketing refers to using social media platforms to promote products, services, or brands. It involves creating and sharing content, engaging with users, and running targeted advertising campaigns on platforms like Facebook, Instagram, Twitter, and LinkedIn.
Q: What social media platforms should I focus on?
A: The choice of social media platforms depends on your target audience and business goals. Popular platforms like Facebook, Instagram, Twitter, LinkedIn, and YouTube are often a good starting point. Research your audience demographics and behavior to determine the platforms most relevant to your business.
Q: Why is social media marketing important?
A: Social media marketing helps businesses build brand awareness, reach a wider audience, drive website traffic, generate leads, and foster customer engagement. It allows businesses to connect directly with their target audience, gather valuable insights, and stay competitive in the digital landscape.
Q: Should I consider paid advertising on social media?
A: Paid advertising on social media can be highly effective in reaching a wider audience and driving specific outcomes. Platforms offer various targeting options and ad formats. Consider your budget, goals, and target audience to determine if paid advertising aligns with your marketing strategy.
Q: How can I create compelling social media content?
A: To create compelling social media content, you should understand your target audience, their interests, and their pain points. Craft engaging and visually appealing content such as images, videos, and infographics. Use compelling captions, include relevant hashtags, and encourage user interaction through contests, polls, and questions.
Do You Think We Can Help You With Your Company's Marketing Efforts?
Book a Free Consultation Today and Let's Talk About It
1275 4th St, # 4040
Santa Rosa, CA 95404
p. (800) 774-8747
e. info@redhawkmarketing.net
Business Hours:
9:00 am – 5:00 pm M-F
© 2020 – 2023 Redhawk Marketing Company