Our

Web Design & Development
Services
We are a full-service web design company serving the San Francisco CA Bay area. Our experienced web designers & web development team will create a website to help SMBs establish an effective online presence.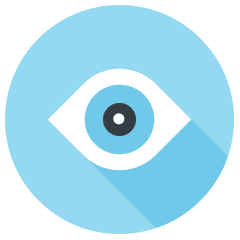 Result-Focused
We take a results-focused approach to each of our services.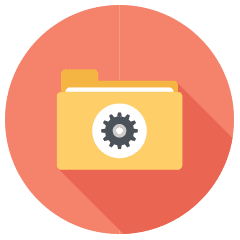 Diverse Experience
Our experience across different industries provides you more effective results.
Expert Professionals
Our teams consist of top professionals for each of the services we provide.
Get a Free Consultation
(800) 774-8747
Redhawk Marketing is a digital marketing agency providing full-service web design and development services. Our expert web design and development team can create your website from the ground up. Our team begins with a visually impactful design that speaks to your company's values but also gives you immediate credibility to the website's visitors. Our programming department builds on it to create an easy-to-use layout that improves your website's user experience.
Businesses can have different needs from their websites. Some might only require a simple and informational website. You might want a data-driven platform like WordPress to use more comprehensive features, tools, and plugins. Our team can match your needs and provide you with a website that can help you generate more leads and conversions based on your requirements and preferences.
Our Web Design & Development Services
Custom Web Design Services

Responsive Web Design Services

Brochure Web Design Services

WordPress Website Design

Divi Theme Website Builder

Graphic Design
Keyword Research

Website Analytics

Content Writing

Website Audit

Competitor Research & Analysis

Web Hosting/Domain
Website Maintenance

ADA Compliance

Website Testing

Content Management Training

Website Management

SSL Certificates
Benefits of our Web Design & Development Services
Our team consists of seasoned professionals who design visually appealing websites that can make your company stand out from your competition.
Many companies may not need a dynamic data-driven website and only need a straightforward static website. Our team can provide you with a simpler website but with an immaculate design that can suit your company's objectives, regardless of the project's size.
We program responsive websites designed to be optimized for desktop computers, smartphones, and any similar devices that your customers use to browse the internet.
Our services extend beyond creating the website. We are available to maintain your website to ensure it continues to work properly and faces no issues.
We are a one-stop and no-hassle solution that also provides email and website hosting services. You don't need to worry about going to another provider. We've got you covered.
Our team uses the Divi design framework for WordPress websites. If you want a comprehensive website, we use the ideal tools to provide you with the website to meet your needs.
What's the point of having a great website if nobody can find it? At Redhawk Marketing, we also provide organic SEO services to help your website rank in the search engine pages.
Our website design and development team can also handle your WordPress website migration for you.
Our Digital Marketing Services
Get a Free Consultation
(800) 774-8747
Do You Think We Can Help You With Your Company's Marketing Efforts?
Book a Free Consultation Today and Let's Talk About It
1275 4th St, # 4040
Santa Rosa, CA 95404
p. (800) 774-8747
e. info@redhawkmarketing.net
Business Hours:
9:00 am – 5:00 pm M-F
© 2020 – 2023 Redhawk Marketing Company