Our

Websites / Print
Portfolio
Redhawk Marketing has an extensive portfolio of websites and marketing collateral that we have designed to help our clients achieve their goals. Please view our website/print portfolios to see the work we've done with clients in the past.
Tailored Services
Redhawk Marketing provides you with solutions tailored to meet your company's needs.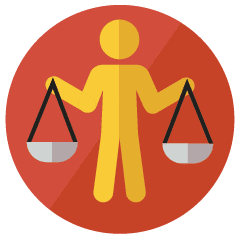 Complete Solution
Redhawk Marketing offers comprehensive solutions across all its services to meet your needs.
Effective Results
Our proven strategies provide effective results that speak for themselves.
Get a Free Consultation
(800) 774-8747
Our Websites / Print Portfolio
Redhawk Marketing is a full-service marketing agency providing its customers with a wide range of marketing solutions. We have been offering our services to successfully help our clients expand their reach and achieve their growth goals for the last 20 years. We begin our work by carefully understanding our clients' full requirements to develop effective strategies that help us determine what kind of work they need for their websites and the most effective marketing collateral to help them meet their goals.
Our team takes a comprehensive approach to ensure that our clients get the best value for money when they hire our services. Whether the website needs a complete overhaul or adjustments, we find the best approach after discussing their needs and thoroughly auditing their existing website (if there is any) or by creating a website from the ground up.
Additionally, we develop impactful strategies to design marketing collateral that takes our work outside the digital realm and incorporates the aspect of traditional marketing strategies to further our clients' success.
We work closely with you to understand how to reflect your corporate identity in the form of visually compelling marketing collateral that encourages more potential customers to engage with your business. All the while, we ensure that the marketing collateral is consistent with the web design and aesthetic for your company's digital presence. You can view our websites and print portfolio to see the work we have done for our clients in the past to get a better perspective of how we can help your business meet its goals.
Do You Think We Can Help You With Your Company's Marketing Efforts?
Book a Free Consultation Today and Let's Talk About It
1275 4th St, # 4040
Santa Rosa, CA 95404
p. (800) 774-8747
e. info@redhawkmarketing.net
Business Hours:
9:00 am – 5:00 pm M-F
© 2020 – 2023 Redhawk Marketing Company