Redhawk Marketing has an extensive portfolio of websites designed to help our clients establish and grow their online presence. Please view our website portfolio to see the work we've done with clients in the past.
Tailored Services
Redhawk Marketing provides you with solutions tailored to meet your company's needs.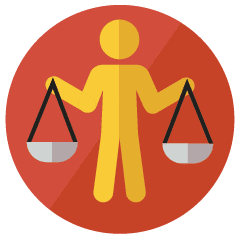 Complete Solution
Redhawk Marketing offers comprehensive solutions across all its services to meet your needs.
Effective Results
Our proven strategies provide effective results that speak for themselves.
Get a Free Consultation
(800) 774-8747
Redhawk Marketing is a digital marketing agency providing full-service web design and development services. Our expert web design and development team can create your website from the ground up. We begin with a visually impactful design to attract your website's visitors and encourage them to engage with the business. Our programming department ensures a much smoother user experience for your visitors to help them easily navigate the website and easily interact with your business.
Creating an excellent website that can get you the results you seek through your online presence is about more than just making a visually pleasing website. Our impactful SEO strategies can optimize your website's content to ensure that it also ranks higher on search engine results pages, boosting your company's organic traffic.
Being a comprehensive solutions provider for your company's digital needs, we also provide email and website hosting services for your website. It means that you do not need to go to another provider for it because we have you covered. Working with us for your company's website programming, development, and design means that you get a complete solution in one place.
We have worked with several businesses over the years, helping them establish a prominent online presence to help them succeed. If you want to get a better perspective on how Redhawk Marketing can help your company become more prominent online with an exceptional website, you can view our website portfolio to see the work we've done for our clients in the past.
Do You Think We Can Help You With Your Company's Marketing Efforts?
Book a Free Consultation Today and Let's Talk About It
1275 4th St, # 4040
Santa Rosa, CA 95404
p. (800) 774-8747
e. info@redhawkmarketing.net
Business Hours:
9:00 am – 5:00 pm M-F
© 2020 – 2023 Redhawk Marketing Company